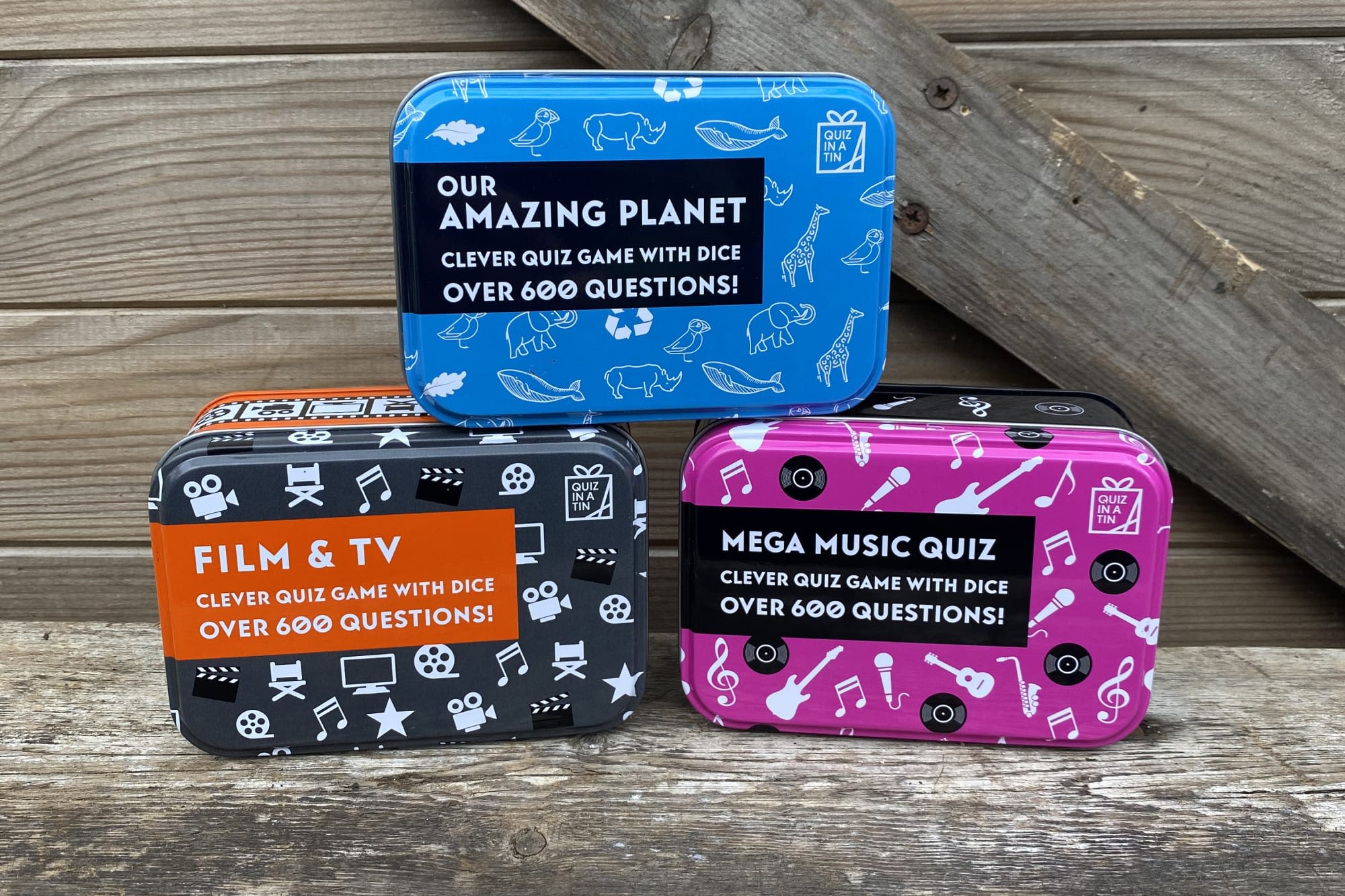 New Quiz Tins from Apples to Pears
Apples to Pears is proud to offer a collection of brand new QUIZ IN A TIN. There are three different quizzes in the collection : Our Amazing Planet, Mega Music Quiz and Film & TV.
These are a refreshing change from other quizzes where a roll of the dice dictates the question you are asked. Each tin contains over 600 questions meaning you can play for hours and hours and is suited to two players or more in teams.
They suit all adults and children 12 and over and are small and easy to take wherever you go, so play at home, on holiday, in caravans and tents, or even in your local bar!
Each tin has a suggested retail price of just £8.99 and are ready for immediate delivery in outers of 6.
Visit www.applestopears.com or email sales@applestopears.com