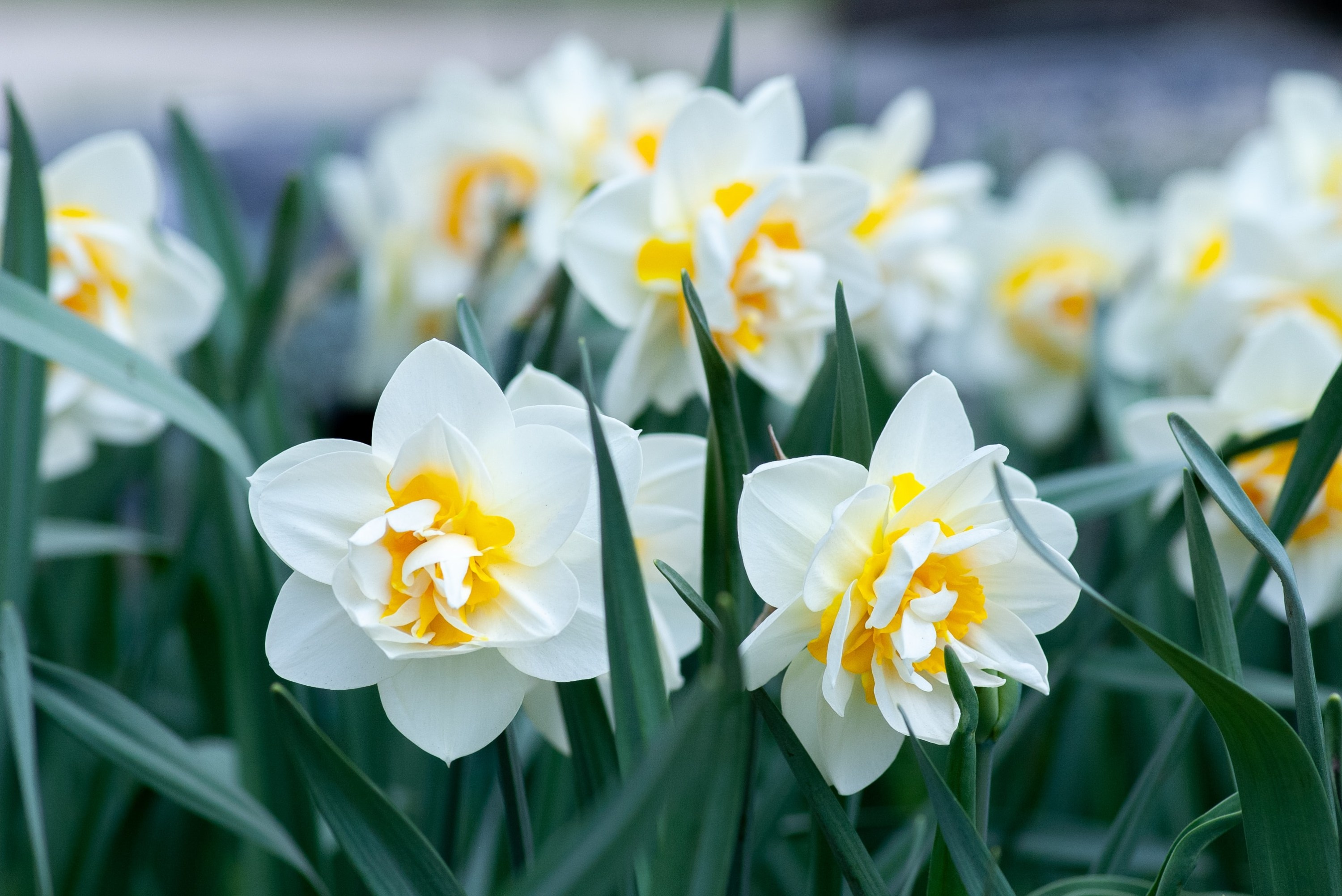 Early Spring Gardening Tips
What a wonderful month March is… Whilst we often still get cold snaps in the weather, you can visibly see the garden waking up with a host of bulbs and early perennials/shrubs coming into life.
It's also a busy month for seed sowing and there are a host of different seeds that can be sown at this time of the year. Remember to provide a little bottom heat where you can and place a propagator lid over your pots of seeds with the vents closed until the seeds appear. It's a combination of warmth and humidity that encourages a dormant seed into growth. As soon as the seeds emerge, open the vents a little and once they have started to widen their leaves you can remove the clear lid from the propagator.
I never have enough space in my propagator at this time of the year, so I need to improvise, using old clear yoghurt pots or glass coasters on the top of seed pots to achieve the same effect, with good success.
Meanwhile, out in the garden, so many little early bulbs are coming into bloom – crocus, anemones, narcissi to mention just a few. Once they finish flowering the leaves often extend and their job is to gather sunlight and send food back down into the bulb to produce even more flowers next year. It's a good idea to help them a little with a sprinkling of organic fertilizer around clumps of bulbs that have flowered. They will thank you for this next year.
Finally, don't forget that this is the best time of the year to divide and move clumps of snowdrops that have finished blooming. They prefer to be moved 'in the green'. Use a fork to dig deep (the little bulbs can be a surprisingly long way down!), remove the clump, damaging the roots as little as possible, then gently prise clumps apart with your hands and replant in new positions around the garden. To perform at their best, they prefer moist part shade.
Enjoy the garden – Spring is on its way!
Mark Wash
Looking good in March
Perennials
Bergenia cordifolia (Elephant's Ears)
Primula japonica (Candelabra Primula)
Euphorbia (some)
Primula vulgaris (Primrose)
Hellebores (Winter Rose)
Viola odorata (Sweet Violet)
Bulbs
Anemone nemorosa (Wood Anemone)
Anemone blanda
Chionodoxa forbesii (Glory of The Snow)
Crocus (Dutch)
Cyclamen coum
Hyacinths
Muscari armeniacum (Grape Hyacinth)
Narcissus various
Scilla sibirica (Siberian Squill)
Tulipa – mainly dwarf types and species
Garden Shrubs
Camellia japonica
Chaenomeles japonica (Flowering Quince)
Daphne mezereum
Forsythia
Magnolia stellata (Star Magnolia)
Ribes sanguineum (Ornamental Currant)
Skimmia japonica
Viburnum bodnantense
Viburnurnum tinus
Climbers
Clematis armandii (evergreen)

In The Garden
• Keep feeding garden birds – the natural supply of food in the garden is at its lowest point for the year. Check out our Build Your Own Bird Feeder.
• This month complete planting of open ground roses, shrubs, trees and fruit.
• Complete the division of any established clumps of herbaceous perennials to improve vigour and flowering.
• Plant lily bulbs, gladioli, and other summer flowering bulbs once the weather warms - mulch the soil surface to protect them from frosts. Use our Bulb and Flower Markers to remember where they are planted.
• Plant out young perennials obtained from nurseries or from seed sown last year.
• Plant strawberries and raspberries.
• Mulch the surface of borders with bark or well-rotted manure to help suppress early weed growth.
• Pot dahlias into containers and keep frost free, ready for planting outdoors next month.
• Prune roses before the buds burst into growth. We have the wonderful Folding Pocket Secateurs to do this.
• Prune back winter-flowering evergreen Clematis armandii after flowering.
• Prune buddleias down to 30-60cm to encourage bushy growth and better flowers in the summer.

Some seeds to sow in March
• Clematis, Dahlias
• Hardy Annuals (sow outside) – Annual Poppies Centaurea (Knapweed), Eschscholzia (Californian Poppy), Nigella, Stocks.
• Half Hardy Annuals (sow inside) – A host of annuals can now be sown including favourites such as Alyssum, Lobelia, Marigold, Salvia, Petunia, and Sunflowers.
• Hardy Perennials – including Coreopsis, Delphinium, Lupins.
• Herbs - Basil, Coriander and Parsley.
• Vegetables - Brussel Sprouts, Cabbage, Parsnips, salad crops.